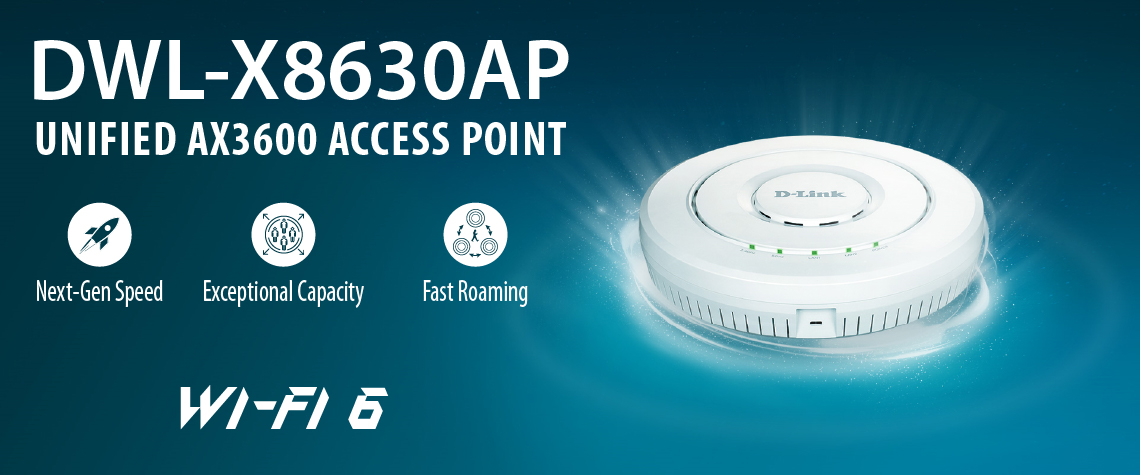 D-Link Unified Wireless Series expands into Next-Generation Wi-Fi 6 Technology
March 4, 2022 – D-Link Corporation has launched its new DWL-X8630AP Dual-Band AX3600 Unified Access Point, allowing business' productivity to skyrocket on the back of the latest Wi-Fi 6 technology.
The DWL-X8630AP boasts unparalleled bandwidth and flexibility. It is fully prepared to handle all day-to-day demands of medium to large-sized enterprises. Equipped with Wi-Fi 6, there are massive performance improvements, as well as all the features of 802.11ax now being available across the 2.4GHz band, as well as the 5GHz band.

The DWL-X8630AP comes packed with features to maintain super-fast data speeds, even during peak usage periods:
OFDMA and MU-MIMO 4x4 technologies communicate more data to more devices while simultaneously resulting in less waiting time all-round.
WPA3 Personal/Enterprise helps to ensure wireless connections are safe and protected from unauthorized access.
Beamforming detects device locations to focus signals for reliable data transmissions at greater distances.
Band Steering drives capable devices such as smart phones or tablets onto the 5GHz band, delivering them a better experience, especially in situations such as Full HD video calls and meetings.
Airtime Fairness ensures equal airtime is given to each client, providing increased performance even if slower devices are connected.
802.11k/v/r Fast Roaming allows the wireless client to roam seamlessly between access points.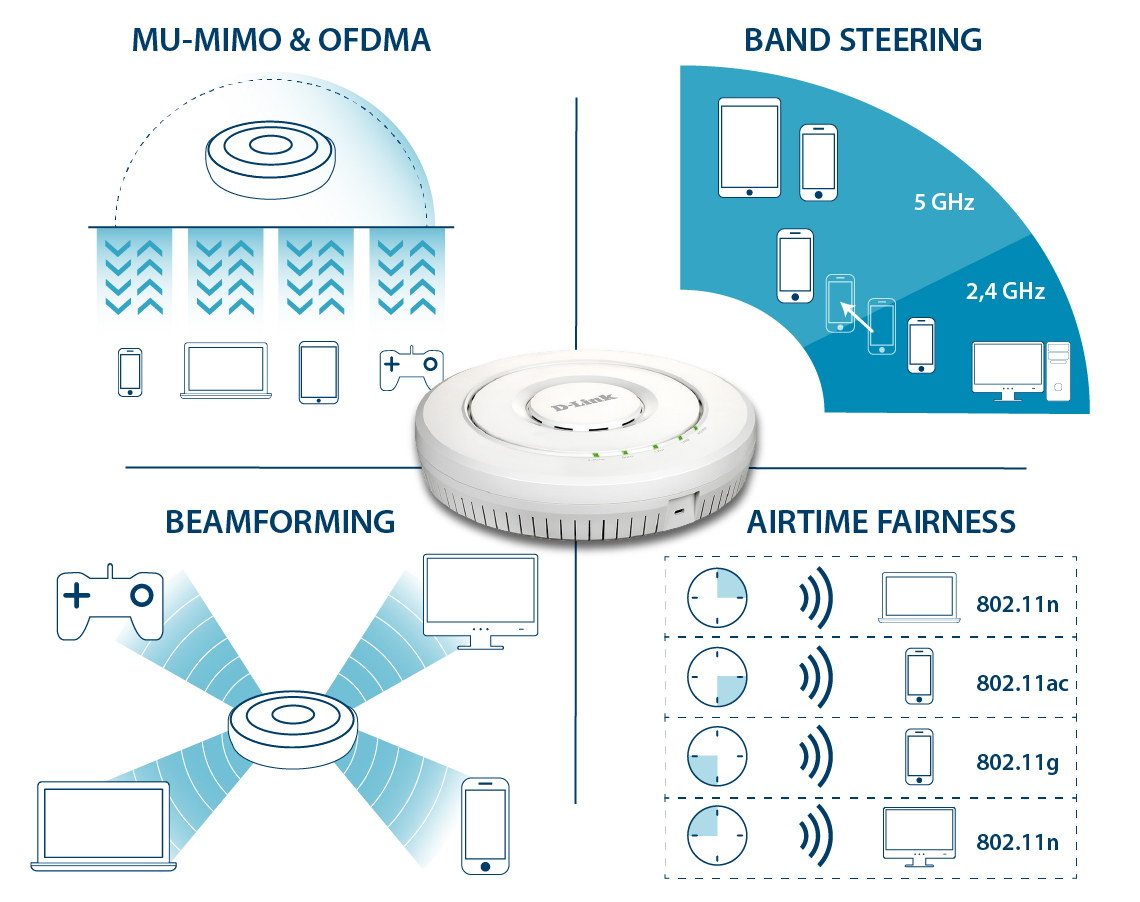 The DWL-X8630AP's built-in 2.5 GbE PoE port unlocks the door to 'multi-gigabit' Wi-Fi, making AX3600 technology essential for increasing the network's speed and bandwidth.
The DWL-X8630AP is designed to be ready for rapid deployment. Power-over-Ethernet support allows the AP to be connected and powered using a single cable, so it can be installed in areas without power outlets.

Versatile management options significantly cut down configuration and management time, making life easier for IT admins. Paired with a highly capable Unified Wireless Controller – such as the D-Link DWC-1000 or DWC-2000 – they can be managed remotely, with no need for onsite configuration. This also means you can roll out new configurations painlessly or keep your Access Point's firmware up-to-date easily with remote batch configuration, as there's no need to do them one by one.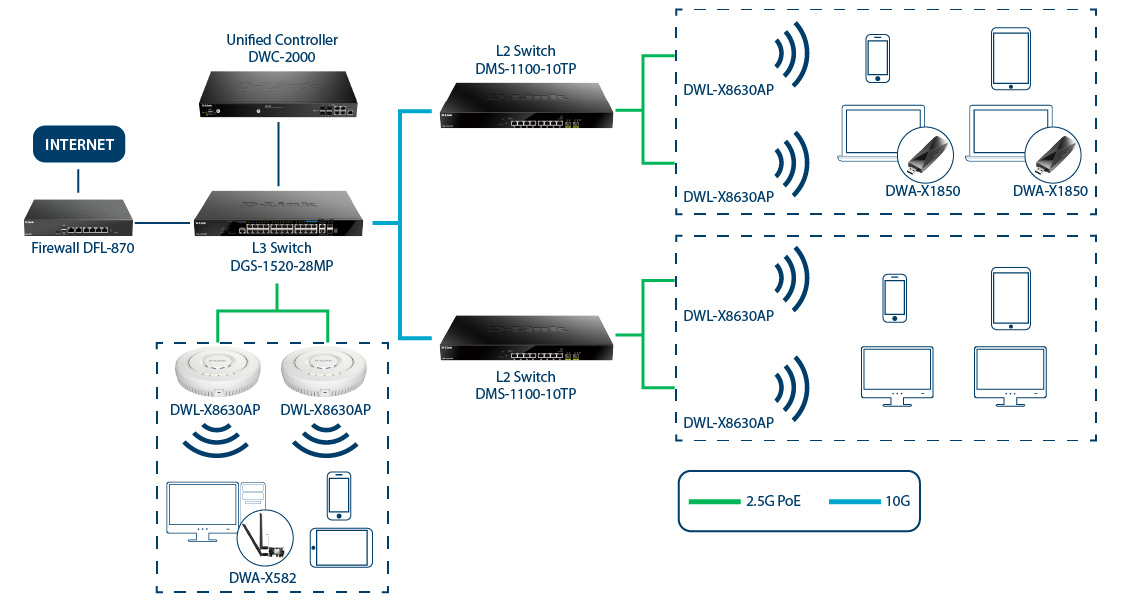 Availability and pricing
The DWL-X8630AP is currently available for purchase from D-Link resellers and distributors.
About D-Link
D-Link is a global leader in connecting people, businesses, and cities with our computer networking solutions and technology. Our innovative products and services meet the needs of digital home consumers, small to medium sized businesses, enterprise environments, and service providers. D-Link implements and supports unified network solutions that integrate capabilities in switching, wireless, broadband, IP surveillance, and cloud-based network management. An award-winning designer, developer, and manufacturer for over 30 years, D-Link has grown from a group of friends in Taiwan into a global brand with over 2,000 employees in 60 countries.