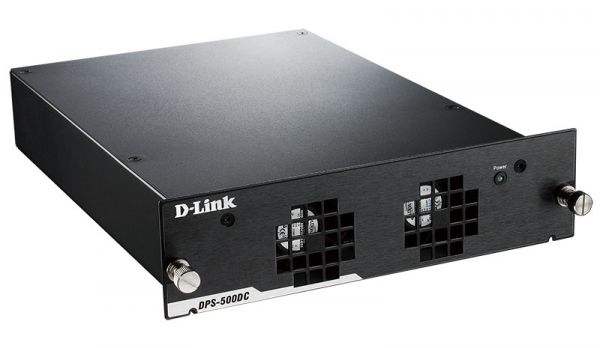 Tanımlama
DPS-500DC - this is a redundant power supply (RPS), designed for use with Ethernet and Gigabit switches D-Link. RPS is made in a sturdy metal case with a connector for connection to a source of AC or DC (depending on model), and a connector for the power supply to the internal switch. RPS is an inexpensive device that allows to ensure uninterrupted power supply in the event of an unexpected failure, internal power switch that may lead to shutdown of the switch devices connected to its ports, or an entire network. Providing necessary for the switch output, RPS will improve the reliability of power supply unit.
Power redundancy
Each RPS D-Link continuously monitors the internal power supply. In the event of a power failure to immediately start a backup power source, so the LAN switch and the connected device can continue to work. This increases the fault tolerance of the network infrastructure and protection is performed by interrupting the network connection due to a failure of one power source of the network device.
Easy and flexible installation
Installing a series of DPS does not require any changes in the settings of LAN switch. DPS-500DC provides the same output power as the DPS-500, but is connected to the DC power source instead of the AC.
Modular Redundant Power Supply
DPS-500DC - a modular, redundant power supply, which can be installed as a stand-alone device or installed in the chassis DPS-800 or DPS-900 rack-mounted. The chassis can be mounted in a standard 19-inch rack. In the chassis can be set somewhat RPS, which can be connected to the switches set to the same rack.
Genel Özellikler
Fiziksel Özellikler
Output power
140 W
The input voltage range
From -36 to -72 VDC
The range of the input line voltage
47 Hz to 63 Hz
Max. input current
6 A for -36 VDC
3 A for -72 VDC
Max. starting current
20 A -48 VDC
50 A to -72 VDC
Performance
80%

The physical parameters
Operating temperature
From 0 to 65 C
Storage temperature
-40 To 85 C
Operating Humidity
From 10% to 95% relative humidity
The MTBF
120,295 hours
Measurements
172 x 257 x 44 mm
Panel dimensions
197 x 52 mm
Weight
1.07 kg