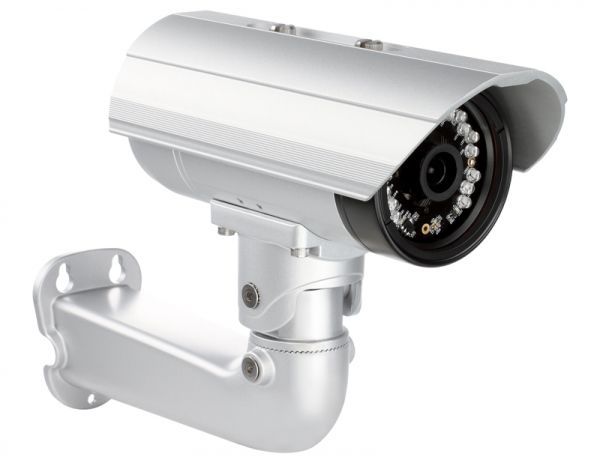 DCS-7413
Proje
Full HD camcorder with the possibility of night shooting for outdoor use
Nereden Alınır
Tanımlama
Full HD camcorder with the possibility of night shooting for outdoor use D-Link DCS-7413 is the ideal solution for creating a system of professional high-definition video, and security for small, medium and large enterprises. Megapixel high-sensitivity CMOS-sensor with progressive scan provides excellent image quality in various lighting conditions. Compact design "all in one" makes the camera ideal for safe installation and requires no additional accessories.
High Quality Video
To maximize bandwidth efficiency and higher image quality, DCS-7413 compresses the video in real time using the MPEG-4 codec and MJPEG, and H.264, which creates a low resolution image and makes it suitable for continuous recording high detail or for use in networks with low bandwidth. Furthermore, DCS-7413 supports three separate profiles for simultaneous transmission of video in real-time recording. This property provides a wide range of applications for security cameras, for example, observation of public spaces for the detection of incidents and coordinating the response, control of restricted areas, deterring criminal activity or surveillance assets. Moreover, the bandwidth requirement can be adjusted in real time on the network and stored video files can be stored on a network storage device (NAS) or card SD. 
Continuous monitoring
Built-in IR LEDs turn on automatically depending on the lighting conditions, allowing the camera to record videos even in low light or darkness. This feature allows the camera to record clear color images during the day and black-and-white image in low light conditions. DCS-7413 can detect moving objects in total darkness at a distance of 30 meters. Equipped with a powerful integrated circuit, the camera provides video compression in real-time formats, H.264, MPEG-4 and MJPEG. The combination of these elements makes the DCS-7413 an ideal solution for day and night surveillance. 
Reliable management software
As with the camera DCS-7413 includes software D-ViewCam - ready set video surveillance software that lets you view images, manage, and to record up to 32 cameras on a single computer. Video recording and email alerts can be triggered by motion or by triggering events from digital input devices, informing administrators of unusual activity.
Connectivity
Camera DCS-7413 is equipped with built-in PoE standard 802.3af, simplifying installation by providing a supply and connection to the network using one Ethernet-cable, and thus eliminating the need for drilling holes and laying of additional power cables. In addition, the digital inputs and outputs allow you to connect external devices such as IR sensors, switches and signal relay