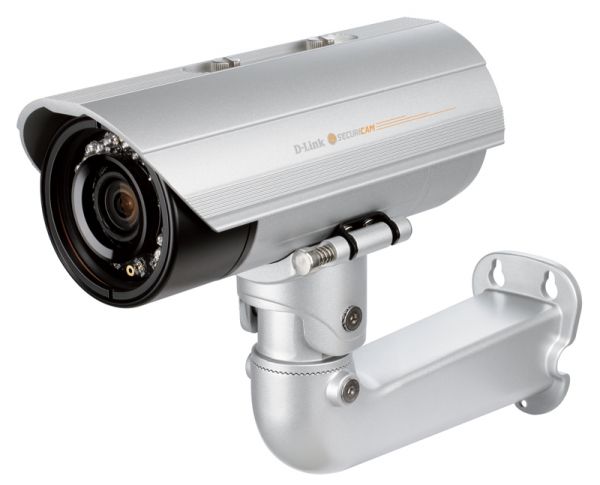 DCS-7513
Proje
External Full HD camcorder with a sensor WDR Day & Night Shooting
Nereden Alınır
Tanımlama
External Full HD Video Camera D-Link DCS-7513 is the ideal solution for creating a system of professional high-definition video, and security of small, medium and large enterprises. Highly sensitive megapixel WDR CMOS-sensor with progressive scan provides excellent image quality in various lighting conditions. Rugged dustproof and waterproof design allows you to set the camera in a variety of places without the need for additional accessories. 
High Quality Video
Video Camera DCS-7513 is equipped with a P-Iris, providing automatic iris control with high precision. Built-in lens step motor optimizes the opening of the diaphragm in all lighting conditions, thus ensuring high quality, sharpness and depth of field image.The remote focus eliminates the need to manually focus and allows you to set up the camera from any computer. To maximize bandwidth efficiency and improve image quality Camera DCS-7513 provides video compression in real-time formats, H.264, MPEG-4 and MJPEG and supports three separate profiles for simultaneous streaming and recording video. Support for these features enhances security, including video surveillance in public places in order to detect incidents and coordinate appropriate responses, monitoring restricted areas, prevention of criminal acts or supervision of property. 
Continuous monitoring
Video Camera DCS-7513 with the WDR sensor provides improved image quality but with uneven lighting, thus allowing to identify the subject lit from behind, or shooting in very bright light. Built-in infrared LEDs (up to 30 meters) automatically according to the lighting conditions and allows the camera to conduct surveillance in total darkness. Thanks to the combination of these functions Camera DCS-7513 is ideal for day and night surveillance. 
Reliable management software
As with the camera DCS-7513 includes D-ViewCam - complete video surveillance software that lets you view images, manage, and to record up to 32 cameras on a single computer. In addition, the available video recording functions and e-mail alerts when motion is detected or when the signal on the digital input. 
Connectivity
Support for Power over Ethernet 802.3af simplifies the installation of the device by transmitting the power and network connectivity, one Ethernet-cable, eliminating the need for additional power cables. In addition, the digital inputs and outputs allow you to connect external devices such as IR sensors, switches and signal relay.