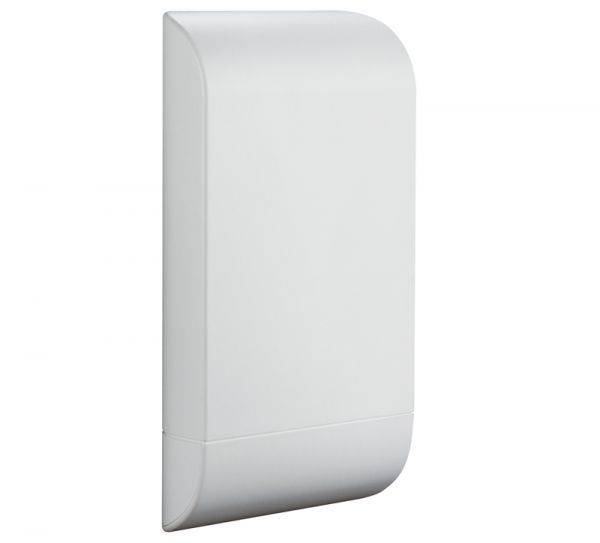 DAP-3310
Outdoor Wireless 802.11n Access Point, up to 300 Mbit / s
Nereden Alınır
Tanımlama
Outdoor Wireless Access Point DAP-3310 802.11n standard is the ideal solution to increase the signal strength and range of the wireless network. Designed to be used in adverse weather conditions, a given access point may also connect different networks, which can not be combined with cables. Several modes of operation, network management tools and security features provide network administrators with many options for use of the device and provides enhanced connectivity for wireless devices.
Increased productivity and throughput
Using wireless standard 802.11n in the 2.4 GHz band provides increased network performance. In addition, 2-port Ethernet 10/100 Mbit / s (one that supports PoE) allow the use of a wire communication media. Built-sector antenna with a gain of 10 dBi provides increased signal in the range of a wireless network. Thus, DAP-3310 will connect wireless devices such as smart phones or laptops, or join the network, which are some distance away, using a wireless connection.
Modes of operation
Access Point DAP-3310 supports seven modes of operation, allowing you to find a use for it in every situation. In standard mode, the wireless access point (AP) to the DAP-3310 can connect 802.11n/g/b devices. In the WDS (WDS + AP) it can increase the range of the wireless network without requiring you to install a wired backbone. 6 In the wireless client DAP-3310 can connect to an existing TD and provide access to the network devices connected to the Ethernet port 10/100 Mbps / sec.Repeater mode will increase the range of your wireless network by eliminating areas with low signal. WISP mode supports operate as a client or a repeater in the wireless network operator.
Management of network resources
DAP-3310 supports up to 8 SSID, allowing the administrators to logically divide your access point into several virtual APs within a single hardware platform. Instead of organizing separate networks with several access points, administrators can set up one TD to support multiple applications, such as public access to the Internet and internal network control to increase flexibility and reduce costs. DAP-3310 supports 802.1Q VLAN Tagging, which allows multiple SSID to segment traffic to enhance performance and security. This access point supports the separation of WLAN, a useful function for the creation of zones of hot spot. Client isolation mechanism increases the security of the network, since wireless users can not "see" each other, and reduces the risk of unauthorized access to data.
Reliable protection and management tools
DAP-3310 supports 64/128-bit WEP data encryption and WPA/WPA2. In addition, this access point supports MAC-address filtering to control user access and the Disable SSID Broadcast function to limit unauthorized access to the internal network.Network administrators have several options to control the DAP-3310, which include HTTP and HTTPS. For advanced network management, administrators can use SNMP v1, v2c, v3 to configure and monitor the access point.
Power over Ethernet (PoE)
For supplying power to the DAP-3310 uses a technology PoE5, which provides ease of installation, especially in those places where no power outlet or impossible to cabling. Also DAP-3310 can be powered using PoE to connected camera D-Link (DCS-3716, DCS-6113 and DCS-7110).