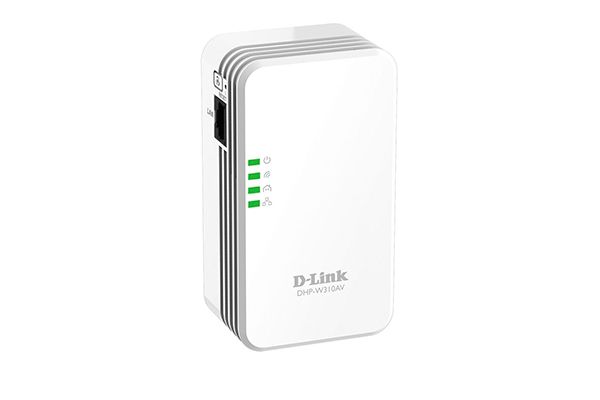 Tanımlama
802.11n wireless mini-repeater Powerline AV + DHP-W310AV allows you to expand your existing home network and provides high speed and reliability of the network throughout the house. DHP-W310AV equipped with both wireless and Poweline 1interface that corresponds to the HomePlug AV standard and uses the existing home electrical network to expand the existing network. Wireless connectivity allows increasing the space of the house in which it is possible to use wireless devices.
Working in a hybrid network
DHP-W310AV supports a hybrid network that combines Powerline technology with wireless connectivity, providing a reliable Internet connection throughout the house. DHP-W310AV supports three key functions when used with other hybrid routers D-Link: link aggregation to combine the bandwidth Powerline and wireless networks to provide higher data rate, load balancing to prevent the formation of "bottlenecks", automatically switching to automatic transmitting the data stream to another interface, if a compound at a single interface serious problems arise.
Increased productivity
DHP-W310AV capable of operating at speeds up to 300 Mbit / s on the wireless network at speeds of over 200 Mbit / s network Powerline, allowing you to watch streaming video, download large files, and providing high-speed Internet connection. DHP-W310AV supports the draft IEEE 1905.1 standard to simplify the configuration of hybrid network and its management. Also, the device supports Wi-Fi Multimedia (WMM) Quality of Service to ensure a higher rate of transmission of multimedia data by assigning it a higher priority compared to other types of data.
Secure connections and ease of use
DHP-W310AV supports WPA/WPA2 and WEP encryption to protect your wireless network. This device is equipped with a button Common Connect (standard connection) for easy setup wireless connection via WPS or create a secure connection Powerline. It also supports Wi-Fi Protected Setup (WPS) with PIN-code.